Internship for research Scholars from Cambridge

We invite research scholars from Cambridge with different fields of interest and education, to come and do various projects with the children. Mr. Alexander Rodney trained the children to debate. They debated on 'The Usage of Internet verses the usage of books for information'. The middle school students acted out 'The Sound of Music' with the direction of Mr. Joshua and Mr. Alex who were Students of History and Theology respectively.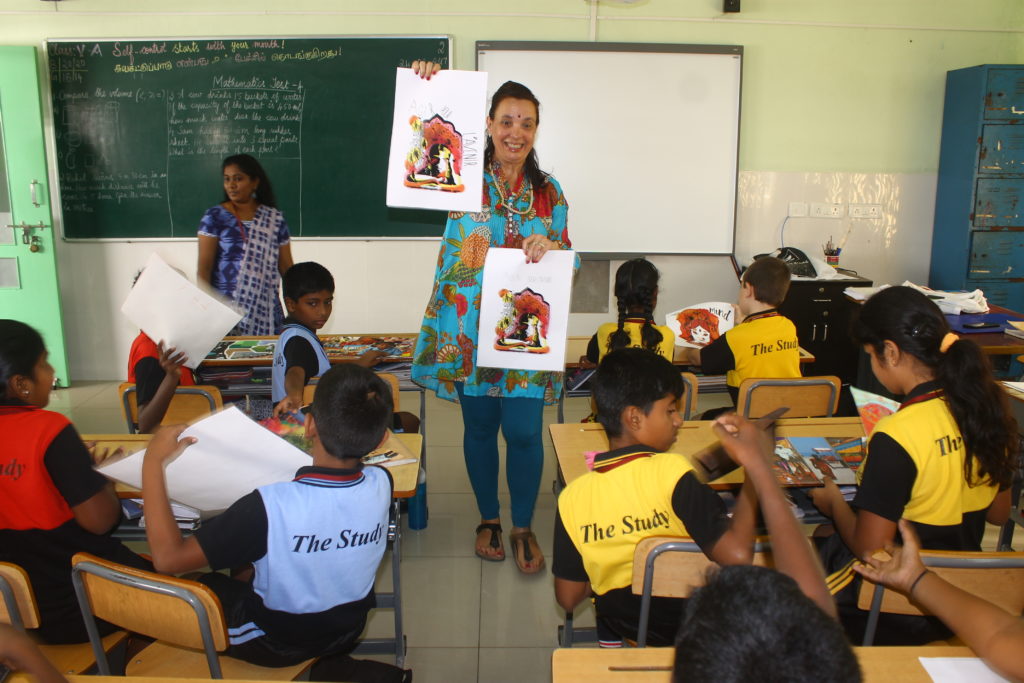 EDUCATIONAL ASSESSMENT PROGRAM
Manifestation Thriugh Art- 24th Feb 2017
Ms.Pascale Lacroix and Ms.Sylvie Lacroix from France visited The Study on 24th Feb 2017 and spent the day with our students from different levels to execute their project. Their goal was mainly to focus on inter culturalism and exchanges. They were assisted by students from the IDEA program of Ecole Centrale in Lyon who had worked on NGO and also on cultural exchanges between India and France.
They spent the morning session in the primary block and the afternoon session with the senior classes addressing them for about half an hour per section displaying their paintings on different medium. Their artwork basically depicted the struggles of girl children to undergo formal education in South Asian Countries. They were depicted on 70 A4 format coloured posters made from engraving techniques on Linoleum and printing techniques. They conducted decorative art classes for the senior classes. They brought to light how most girls are deprived of basic education making our children realize how privileged they are. Their project leads the young minds towards humanism and learning from one another by establishing a link between India and France.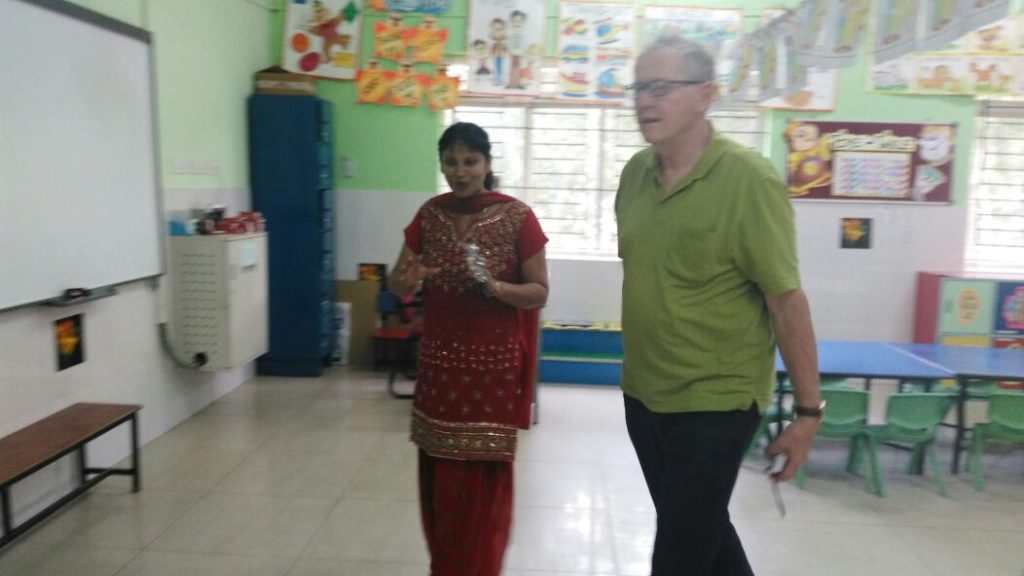 REPORT ON DR. RICHARD BARKER'S VISIT TO THE STUDY
Professor Dr. Richard Barker, JR Hospital, Oxford University, UK paid a visit to The Study on 12th November 2016, Saturday at 4:00p.m. He spent an hour in the school campus with the Principal Mrs. Alice Abraham Chacko, who showed him around the campus. He was taken to the main school block, and the primary block (Annam Block). He was all admiration for the school infrastructure and the facilities. He was highly impressed by the class rooms, the greenery around, the impeccably maintained swimming pool, the rabbit hutch and all the flora and fauna in the school campus.
In Our register for Visitor's comment Dr. Richard Barker has written the following note:
Wonderful environment to learn. The children are given both knowledge and values. It is a great credit to the Principal, The staff and Dr. Cherian. And it is very peaceful on a Saturday. Best wishes for the Future